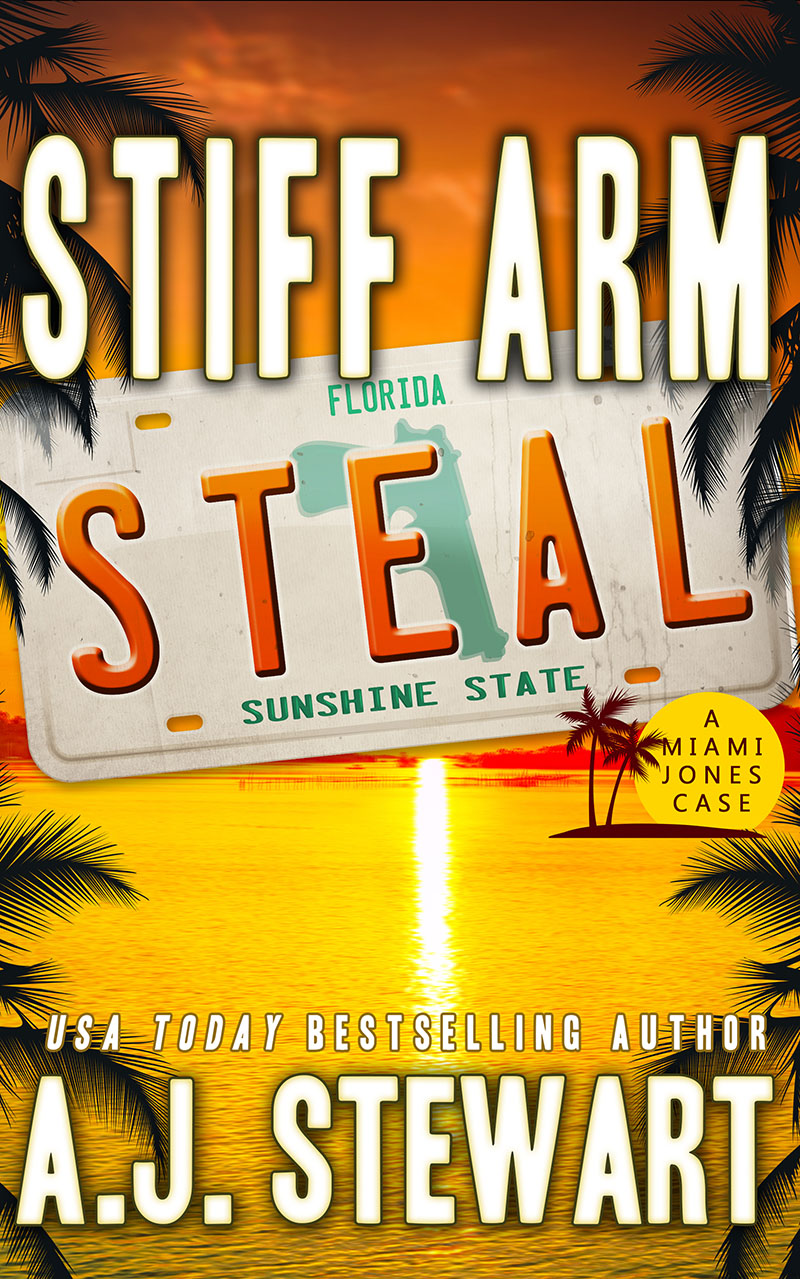 Stiff Arm Steal
Palm Beach media personality BJ Baker's favorite possession just got stolen from his palatial home.
Baker's been told that Miami Jones is the only one who can get it back.
Jones would rather be enjoying a beverage at his favorite Florida bar, but there's something about this theft that intrigues him—and that makes him uniquely qualified to solve the case.
Because this thief isn't just stealing famous trophies. He's stealing the past. And Miami Jones knows a thing or two about that.
Miami criss-crosses Florida as he attempts to track down a thief before he becomes a killer, and tries to recover not only the stolen items, but something that even Miami Jones might not be able to get back—the best days of their lives.