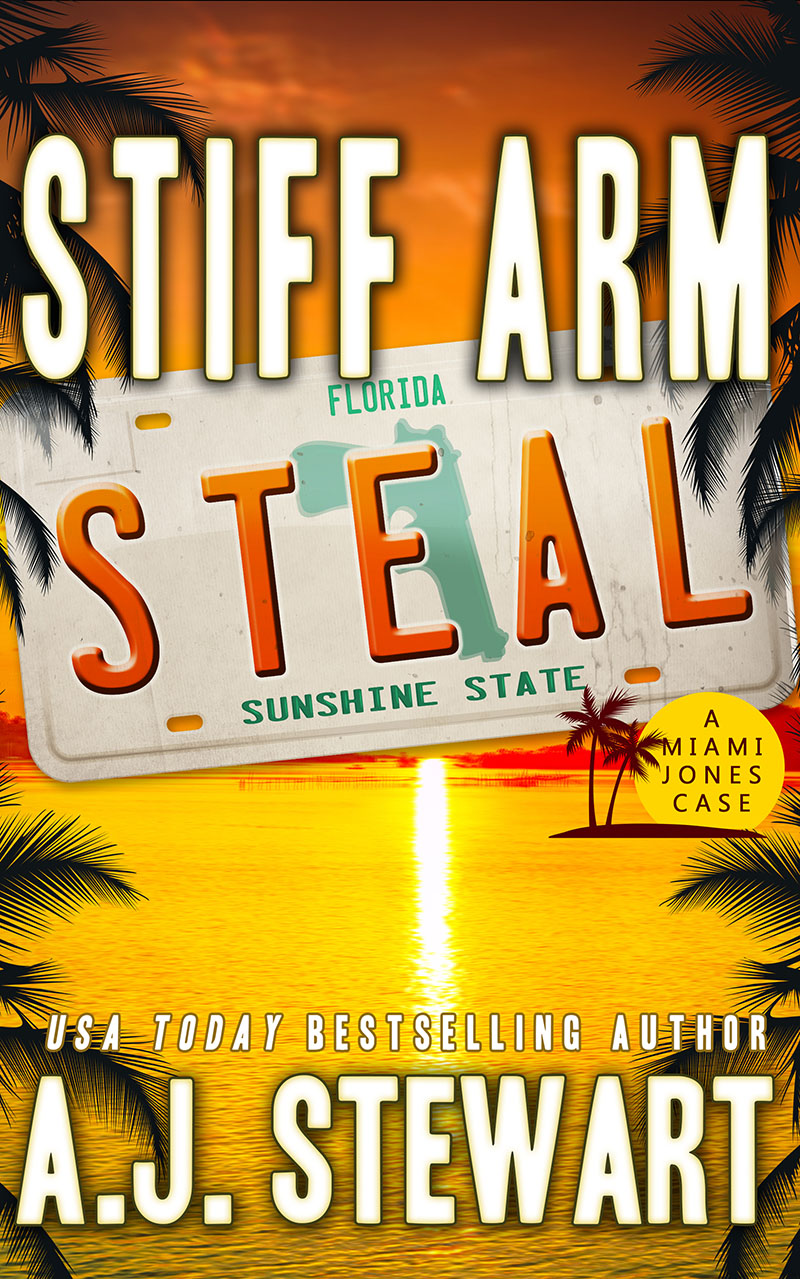 Stiff Arm Steal
Dive into the USA Today bestselling private eye series that will keep you hooked from start to finish!
A break-in at a palatial Palm Beach home.
A crime spree that escalates to violence.
A hunt for something more valuable than possessions.
When a Palm Beach socialite's opulent home is broken into, just a single item is stolen. Amidst the chaos, one name emerges as the only hope for recovery.
Meet private investigator Miami Jones.
Jones would rather be enjoying a beverage at his favorite Florida bar, but something about this theft intrigues him—and makes him uniquely qualified to solve the case.
Because this thief isn't just stealing possessions. He's stealing the past. And Miami Jones knows a thing or two about that.
Miami criss-crosses Florida as he attempts to track down a thief before he becomes a killer, and tries to recover not only the stolen items but something that even Miami Jones might not be able to get back—the best days of their lives.
Readers say:
⭐️⭐️⭐️⭐️⭐️ "THE NOVEL IS A REAL JEM, I think I'll read it again and again."
⭐️⭐️⭐️⭐️⭐️ "After long hard hours at work on the graveyard shift in an ER...some escape, refreshment, renewal, and reassurance that there are stories of goodness."
⭐️⭐️⭐️⭐️⭐️ "Love Miami Jones. I'm reading two a day."
⭐️⭐️⭐️⭐️⭐️ "What a treat to find an author that delights in twists and turns and good guys with good endings."